_ garden of phygitality

---
tag:
[work]
[phygital]
[digi]
date: 20221031
classification: autostereoscopic 3D LED display
location: Harajuku Tokyo Japan
team: Ellwood Chen & Austin Lightle
Autostereoscopic 3D LED display uses optical illusion to create stereoscopic visual effects. Most of the autostereoscopic 3D work pursues the effect that the display becomes an extension of the environment, the idea of a screen is erased, and they are visually physical. We want to create a new approach to work around phygitality.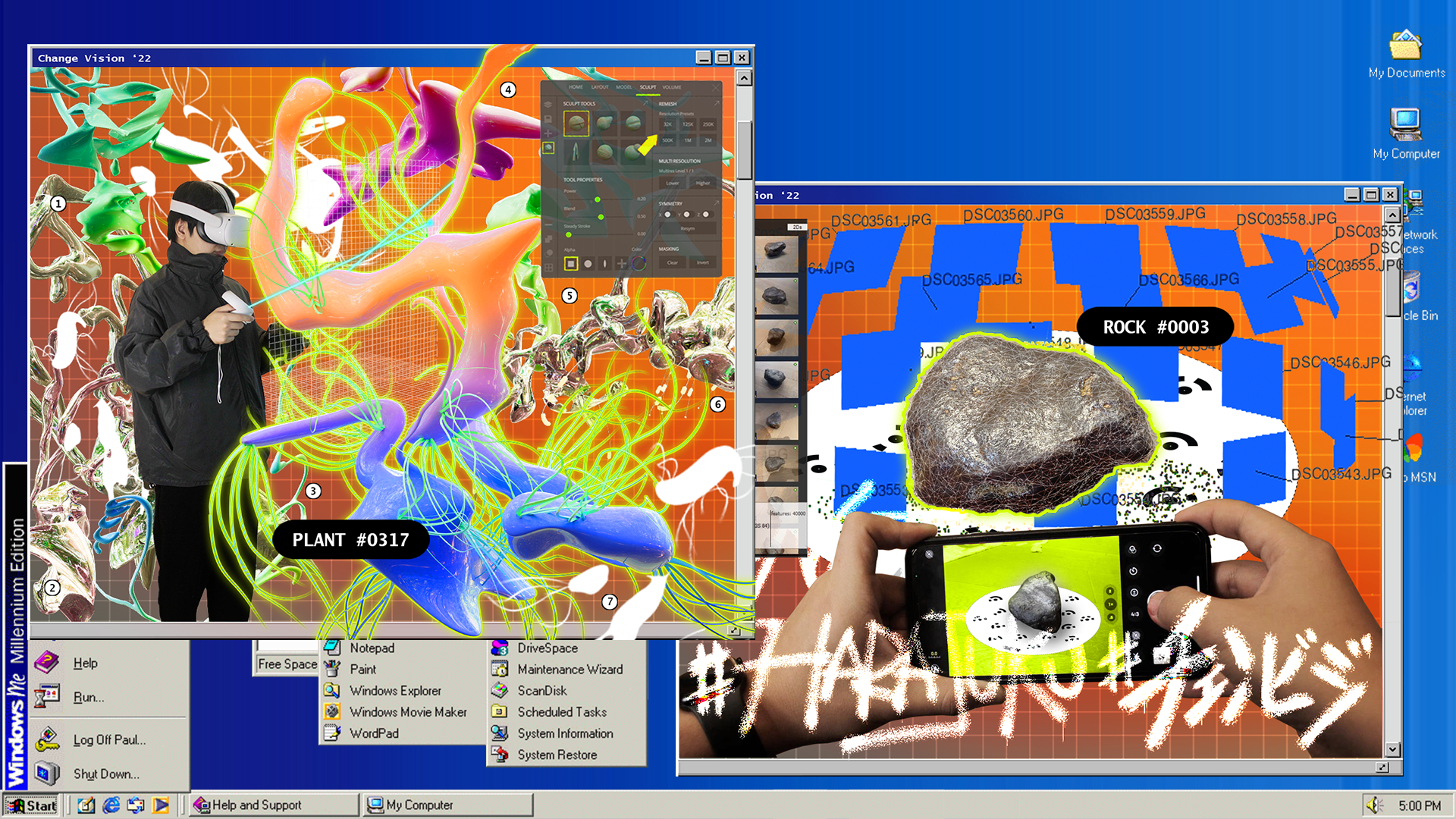 From the exchange between man and nature, a courtyard garden has a unique position in Asian cultures. While predicting the growth and change of all controllable and uncontrollable elements, a garden designer should design with a static and mobile vision to foresee and accept possible futures. The push and pull between what could be created and what would be presented fits our new vision for the autostereoscopic 3D display: contained but unexpected.

We introduced VR construction and 3D scanning to create an asset pool for the garden, then allowed the digital simulation to take over the animated curation.

By not sealing the top, the phygital garden allows the space to be immersive and engages viewers on the street. Cars, buildings, street lights, and passengers all become part of the collection that forms the garden. This is a project without an eye-dazzling visual. However, one could examine the garden by approaching it at different speeds and perspectives. It is a 3D urban synthetic landscape experience.
---