_ bimbo disaster

---
tag:
[work]
[phygital]
[digi]
date: 20221011
classification: TUNICA Magazine Issue No.8 "Reloaded"
external link:
tunicastudio.com
;
collaborator: TUNICA Magazine & Kate Biel

TUNICA Issue No.VIII "Reloaded":
"We are transitioning to an imminent digitized age in which the signs of identity are being re-worked. Bodies need to be empowered, not just physically but digitally". Science fiction is being invoked. Technology has just been an extension of ourselves beyond our current physical limits. As we grow, we upload our consciousness to the web. Our identities are all enmeshed. Time is distorted by virtual form. When we pass away, our digital footprint lives on forever. The body is empowered through expansion. New worlds are being imagined and communicated with beyond "objective" reality. The truth is we are already cyborgs. The lie is in the horizon. While everyday acts of utopian longing reject existence, the future exists to critique the present. Someday this ironic system will fail and be replaced by something much greater."

"Plastic Fossils: Relics of a Bimbo-Dominated Past:
After bimbo's inevitably evolve to take over the earth, natural disaster strikes riddling the bimbo extinct. As new life forms and nature takes over, we witness the story of the bimbo and what's left of her plastic decomposition as a prehistoric monument."
This series of works is on the theme of reflecting on the current bimbo culture. The result also showcases the phygital knitwear material, which is simulated from hair to hair based on how knitwear is created in real life.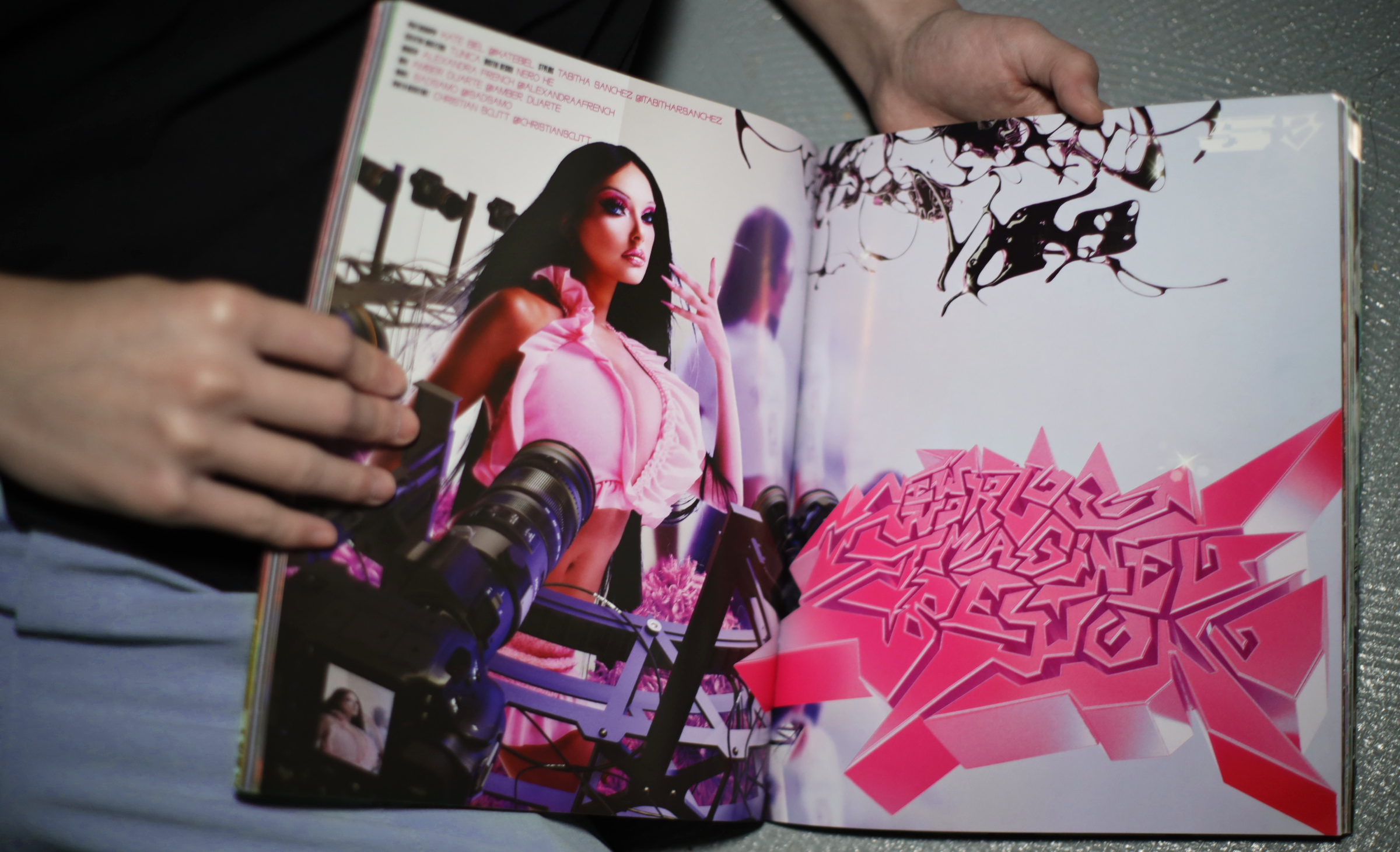 ---