_ force fit

---
tag:
[work]
[automavision]
[phygital]
[digi]
date: 20220525
classification: Capri 22 international workshop
location: Capri Italy
external link:
archtectmagazine.com
;
organizer: Aaron Betsky & Francesco Delogu
"The island of Capri exists as fairytale place of escape and hedonism, as well as a tourist site focusing on wealthy vacationers during a few months of summer. With a history that reaches back to Roman era, a landscape that has been terraformed to resemble Western ideas of utopia such as the Garden of Eden, Shangri-la, Xanadu, and El Dorado, and a booming economy ranging from five-star hotels to inns, as well as restaurants and stores catering to their visitors, the island seems saturated. Now, its administrators are asking what the future might hold.
What would be a Capri 2.0 that would be more sustainable and less reliant on piped-in water, power, and money? How could the island develop a more creative and self-sufficient, as well as a more diverse, community? How could and should it build its heritage, both natural and human-made, in a responsible manner? What would be the implication of such projections for similar sites in Italy and beyond?
During a month-long workshop on the island, we developed a series of proposals, provocations, and experimental designs based on an analysis and documentation of the island, geology and geography, climate, history, and current social and physical landscape. Translated into drawings and images of considerable sweep and beauty, the speculations open up new possibilities for the island of Capri.
This project will form a part of the core of a book to be published to commemorate the 100th anniversary of the important Convegnio di Paesagio, which suggested ways in which not only Capri, but the Italian landscape as a whole could develop towards fostering creativity and craft while preserving and strengthening heritage. Similarly, this workshop will propose the applicability of its findings to larger landscapes."
— Aaron Betsky, Book Proposal: Capri 2.0
The City of Capri, which sponsored the workshop, asked us not to engage in sociological, economic, or scientific research (which the local governments and universities engage in on an ongoing basis). Instead, we were tasked with producing what has been the engine for Capri's development over the centuries: images that attract, evoke, and set a model for small-scale urbanism that integrates public space and agriculture into its winding streets.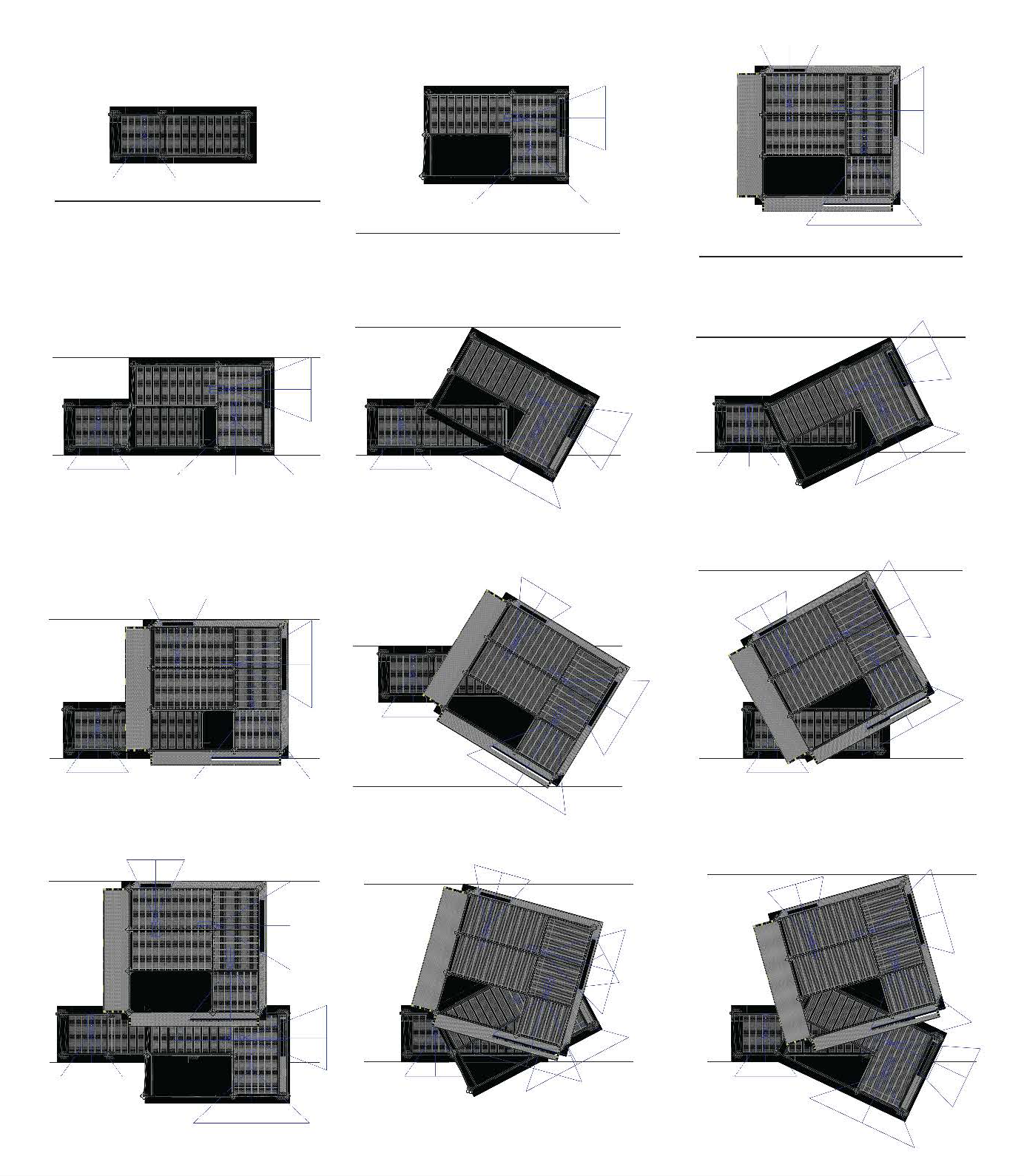 Capri has been developed out of self-defense. The former biennale president, Paolo Baratta, mentioned that Capri has a culture of hiding things. Everything is spotless and seemly staged. What has been celebrated is permanence. What has been imported has to deal with the permanent landscape. What has been brought out has to leave permanent marks. After the changing history, the landscape on the little island kept updating and reforming.

A landscape commonly known includes the physical geophysical elements that define landforms, such as mountains, hills, water bodies, and vegetation. Capri, an island with a limited geological landscape, has been modified in its own way: thick stone walls rooted into the earth, large pottery cemented onto the roof, benches sculptured out of the ground, flowers and wires carved into roman stones, and many more. The landscape of Capri is inseparable from the cultural overlay of local human presence in different eras: walls, roads, gardens, infrastructure, and architecture. This project proposes an alternative perspective of the historical landscape of Capri's layered geomorphological canvas.
The game is called Force Fit. First, participants create a digital simulacrum, a Capri-esque landscape, by assembling pre-made landscape modules in a single, volumetric composition. Each module presents a distinct feature of Capri's spatial identity, including narrow roads, sharp turns, stone garden walls, roofs, and residential façades.

Next, a collection of camera cubes are placed throughout the composition. These cubes represent the transient perspectives which populate the island in its contemporary condition as a perpetually-developed tourist destination. And the contextual sensitivity of permanent residents is digitally upcycled, or mapped onto these cubic perspectives as an assemblage of local materials (e.g. steel awnings, scaffolding, fish nets, construction materials) which carefully mediate the dynamics of change and transformation that might otherwise disrupt the consistency of the island's iterative layering.

The placement of these upcycle products is force-fitted to the landscape following simulated physics. They cannot physically overlap or scale up and down freely. They are accumulated along the countours of the current landscape.

These additions – the accumulation of these transient perspectives – finally manifest a new layer above, around, within the local landscape. The aim of the game is to imagine precisely this scenario, in which impermanent elements and materials, like the contemporary cultural dynamics they represent (of a Capri at once both historical and modern), become manifest as inhabitable public spaces which curate new ways of seeing.


---