_ abuja bodega

---
tag:
[work]
[phygital]
[digi]
date: 20211224
classification: digital storefront
external link:
abujabodega.com
;
collaborator: Kevin Jones
team: Yu Cheng Huang, Austin Lightle, Yifan Zhang, Haodong Zhang, Zhipeng Zhang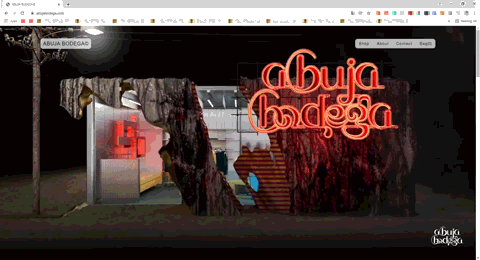 Commissioned by former NFL player and award-winning designer Kevin Jones for the web launch of the Nigerian culture-inspired fashion brand Abuja Bodega. The aim is to create a new retail experience by bringing in the idea of a phygital bodega. The storefront stone texture is an AI-generated texture scan of Nigeria's famous Zuma Rock.
---